September, October, and even early November are some of the best times for a family photography shoot. I am a huge proponent of making an annual family portrait a tradition, just like movie night, family dinner, a family vacation, or whatever else your family does together. So, what's the best way to approach a fall family shoot?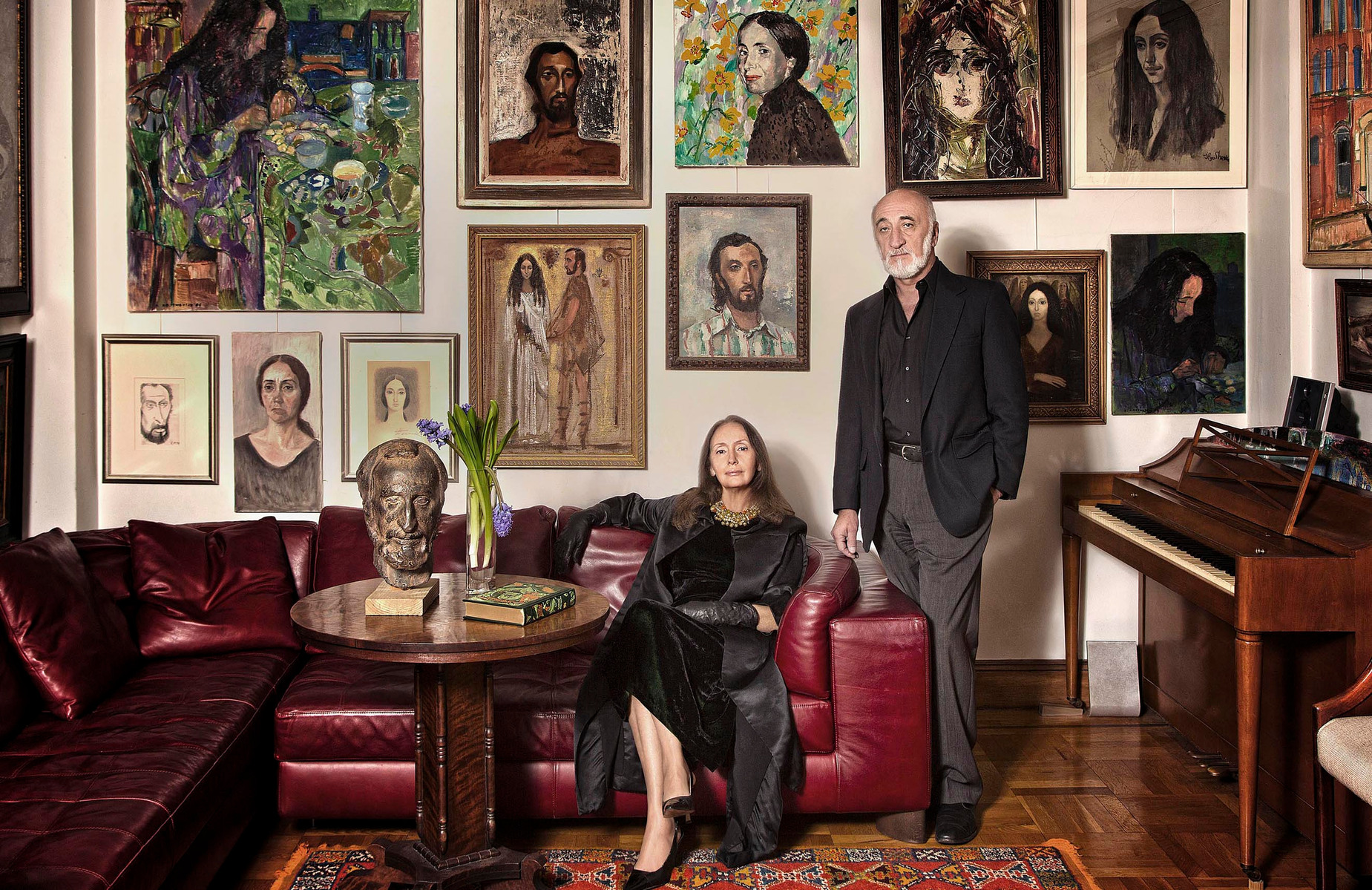 Who should be included in the shoot?

As a society, we are redefining the very concept of "family," but surprisingly, when people think of "family photography," they still think of "parents and kids." I am always surprised when clients ask, "Can our dog be in our family portrait?" or "My partner and I don't have any kids; can we include some friends?" Let's start changing this outdated view of "traditional family photo", one shoot at a time.

No one gets to define your family in other aspects of life, nor should they in photography. Your annual family photo can and should (!) include anyone you want: your partner, your best friend, your siblings or cousins, your cousin's dog, a group of roommates… Whoever is a part of your family should be included in your annual family shoot.
After all, an annual family portrait is your way of documenting this particular moment in your life—the important people in it!
Go outdoors!
Fall colors offer a fantastic opportunity for photographs; take advantage of it. Go for a hike and show off the colors of a New England fall; go to a farm and find some bright pumpkins or pick some apples; play hide-and-seek in a corn maze; dance in a "shower of leaves." Fall offers an abundance of unexpected and fun action shots.
Plan an activity for your photoshoot.
Another way of thinking of a family shoot is to plan an activity around the photography: how about capturing everyone decked out in their Halloween best right before heading out for trick-or-treating? Or maybe bring a photographer along as your family carves pumpkins or bakes cookies or pies?
The idea is that instead of doing a traditional family shoot with everyone dressed in matching clothes, do something different! Focus on spontaneous moments and genuine emotions, be it laughter at a silly Halloween outfit or surprise at the size of a pumpkin in the patch.
Should you hire a photographer or do the shoot yourself?
Since you are still reading this post and got down this far, I am guessing that you are sold on an annual family portrait shoot.

Good! That was the whole point of this post!

So, should you hire a professional? Of course, I say yes, and here is why:
1) you can be a part of the shoot (rather than snapping pictures of your family or trading off who takes the picture so you have different combinations of family members);
2) you get an outside perspective, which is reflected in the family photos
3) when hiring a professional photographer, you hire an artist with their vision, as editing is just as important as the photography.
But even if you decide not to hire a professional, you should still do the shoot. I promise you will not regret it!